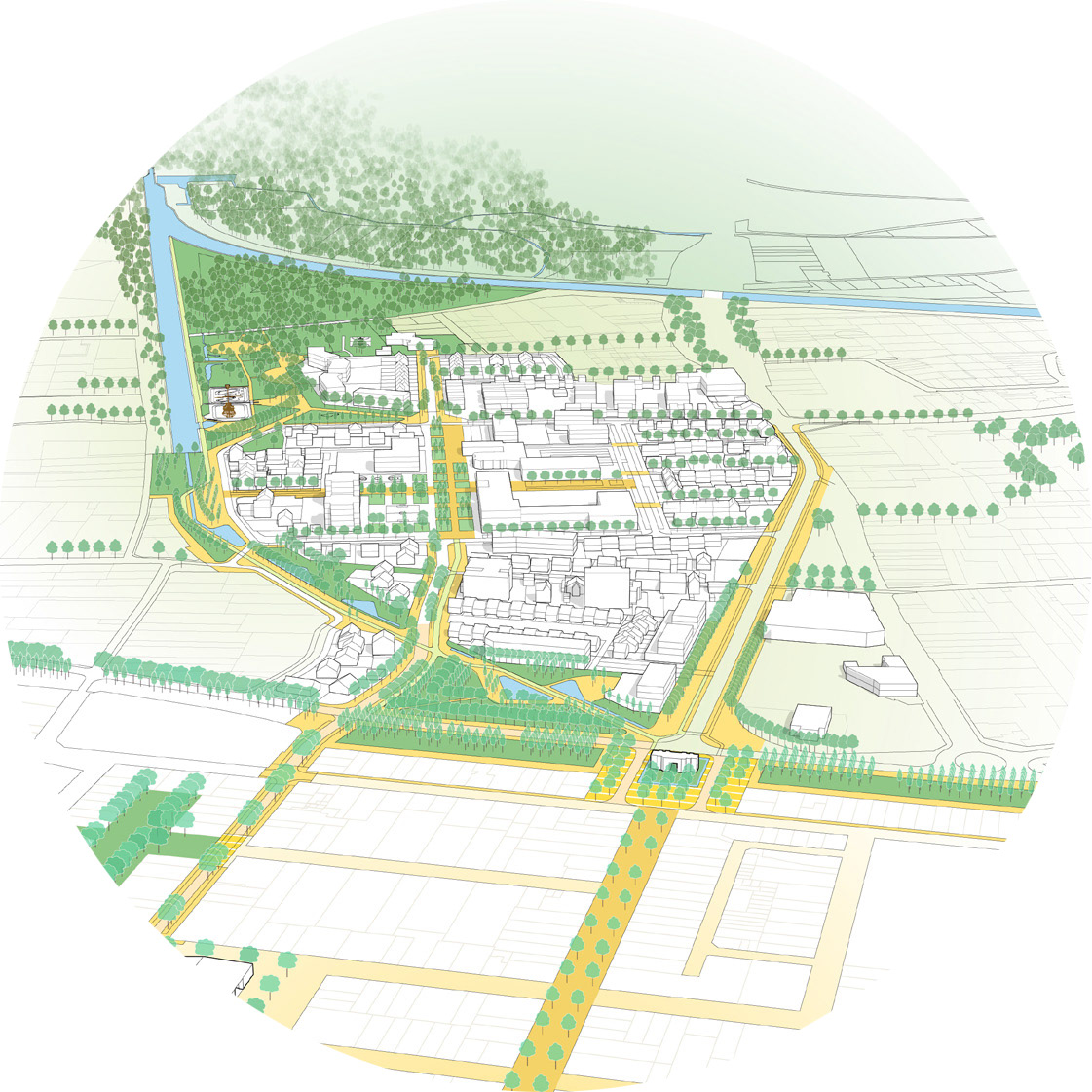 Le Hamois district lies at the interface of natural areas, historic routes and a gateway to the city Vitry-le-Francois.
The proposed garden city aims to reintegrate the district into this DNA, restoring a balance between city and nature. Our approach is not one of development but of management, with particular emphasis on preserving and extending the existing canopy.

To achieve this, we have identified strategic choices: 
- To develop a large ecological park along the historical canal that brings together the old city-centre, the Hamois district and the surrounding natural areas. 
- To propose a garden city "with a forest framework". Trees are a marker of the new identity and the proposed green spaces can be appropriated by residents for cultivation while helping to tackle the effects of the urban heat island. 
- To organise an orthogonal grid, similar to that of the historic centre, with east/west continuity and a north/south landscape and programming gradient between natural spaces and the historic centre. 
- Providing a low-traffic neighborhood that encourages diverse use of public space.
By 2030, the Hamois will become a "garden of 3000 trees", allowing people to live in nature.