A Grounded Forest Solution for Urban Environments
As 70% of the world population is expected to live in cities by 2050 (United Nations, 2018), a radical approach towards cityscape is needed to allow citizens to access nature in their daily lives.
We propose to include trees and their needs, both above and below ground, as an absolute necessity at the beginning of the development of public spaces.
Tomorrow, we must introduce forests in our cities rather than planting solitary trees. We will receive great benefits in return such as improved public health and climate change adaptation.
Global urbanization challenges ask for a new attitude towards trees and a new craftmanship that we develop at SYLVA, creating a bridge between landscape architecture and urban forestry.
As a design office we want to organise a flexible collective of participants in order to make tailor fit solutions for every project.
Landscape Architect [M.Sc.]
Jean-François (1988) is a landscape architect, involved in urban regeneration projects. 
His practice lies at the edge between a fascination for forest ecology systems and artistic experimentations. 
Using various mixed-media techniques, he aims to create speculative landscape designs that visualize what a forest can look like in the public domain. 
He graduated from the Amsterdam Academy of Architecture with a Master's degree in landscape architecture. In his graduation project titled 'Trees First', he has conducted research into the system and possibilities of the urban forest; focusing on trees in the city as a starting point for better design of public spaces. 
He develops further this craftsmanship at SYLVA, as he believes that the environmental challenges of the 21st century ask for a new design language.​​​​​​​
College van Rijksadviseurs
Provincie Zuid-Holland
Municipality of The Hague
Stimuleringsfonds voor de Creatieve Industrie
Academy of Architecture Amsterdam
Terra Nostra
Nationale Bomenbank
Nature Based Solution Institute
ZCCS Paris
Nederlandse Vereniging voor Tuin- en Landschapsarchitectuur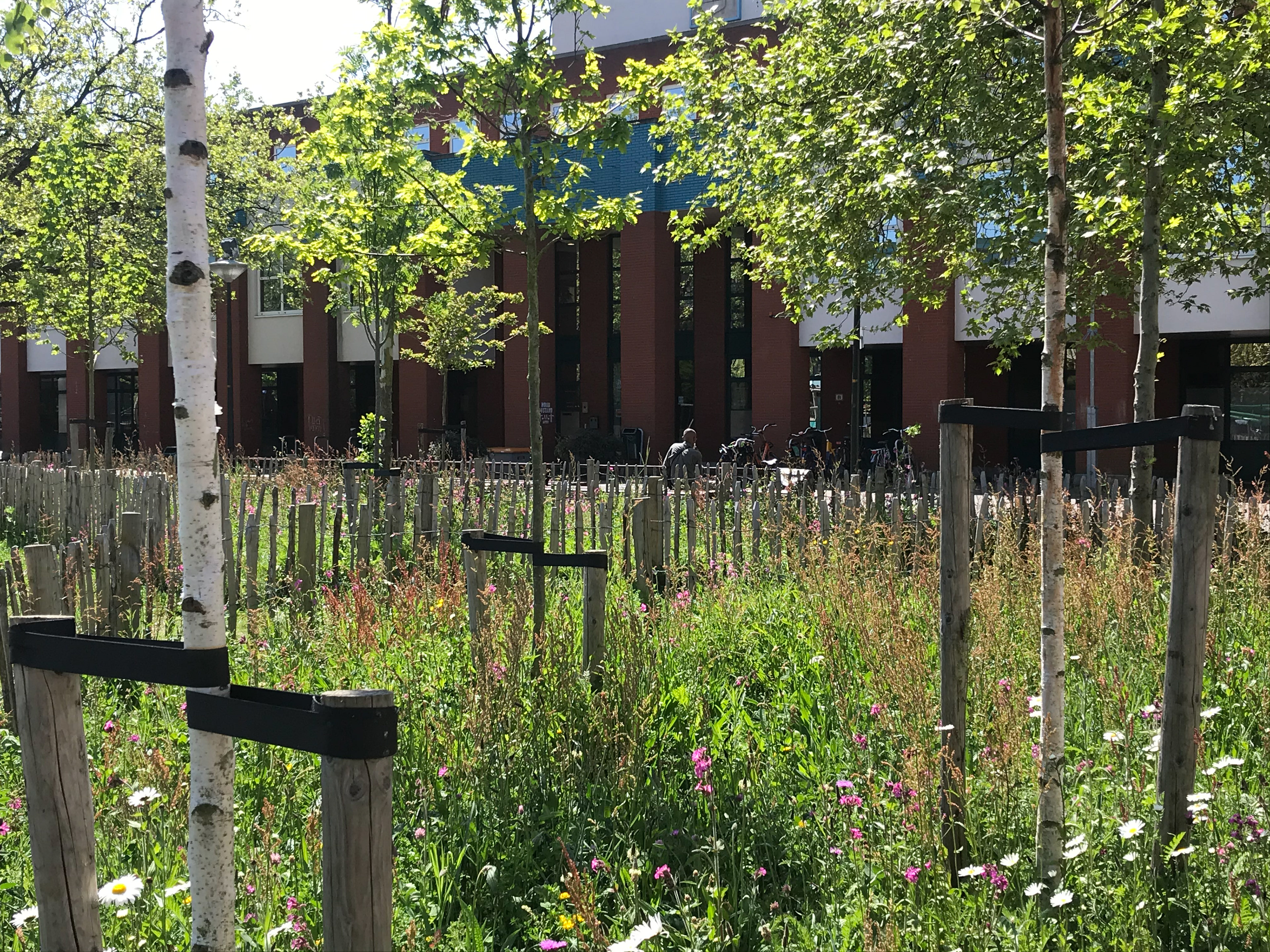 Rotterdam, 3012 XS, The Netherlands
Dutch Chamber of Commerce
Feel free to e-mail us at info@sylva.la or use the contact form.
​​​​​​